Δεν έχετε κάνει εγγραφή
Εναλλακτικά μπορείτε να κατεβάσετε το Ελληνικό popcorn time.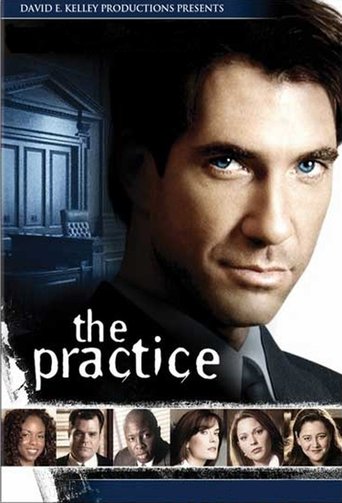 The Practice is an American legal drama created by David E. Kelley centering on the partners and associates at a Boston law firm. Running for eight seasons on ABC from 1997 to 2004, the show won the Emmy in 1998 and 1999 for Best Drama Series, and spawned the successful and lighter spin-off series Boston Legal, which ran for five more seasons, from 2004 to 2008. The Practice focused on the law firm of Robert Donnell and Associates. Plots typically featured the firm's involvement in various high-profile criminal and civil cases that often mirror current events. Conflict between legal ethics and personal morality was a recurring theme. Some episodes contained light comedy. Kelley claimed that he conceived the show as something of a rebuttal to L.A. Law and its romanticized treatment of the American legal system and legal proceedings.