Δεν έχετε κάνει εγγραφή
Πάτα "PLAY" για να μεταφερθείς στη σελίδα αναπαραγωγής της ταινίας
Αν δεν βλέπεις το PLAY στην παρακάτω εικόνα απενεργοποίησε το ADBLOCKER σου μόνο για αυτό το βήμα και θα το δείς. Δεν υπάρχουν popups στο site μας.
Εναλλακτικά μπορείτε να κατεβάσετε το Ελληνικό popcorn time.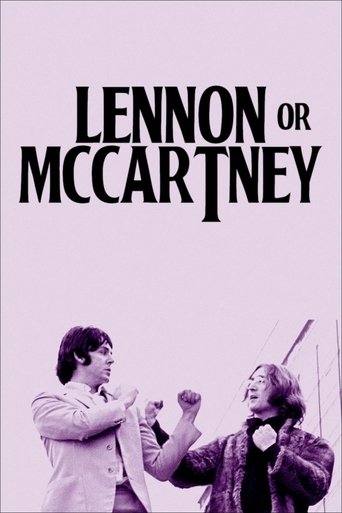 550 artists were interviewed over ten years. At some point during those interviews, they were asked a question and told to answer with one word only. Some stuck to one, some said more, some answered quickly, some thought it through, and some didn't answer at all. That question… Lennon or McCartney?
Directing:
Writing:
Stars:
Release Date:
2014-12-12
5.3/10
Country:

CA

Language:

English

Runtime:

35