Δεν έχετε κάνει εγγραφή
Πάτα "PLAY" για να μεταφερθείς στη σελίδα αναπαραγωγής της ταινίας
Αν δεν βλέπεις το PLAY στην παρακάτω εικόνα απενεργοποίησε το ADBLOCKER σου μόνο για αυτό το βήμα και θα το δείς. Δεν υπάρχουν popups στο site μας.
Εναλλακτικά μπορείτε να κατεβάσετε το Ελληνικό popcorn time.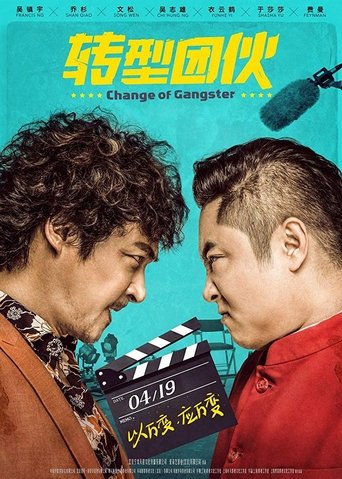 Change of Gangster' (转型团伙) is a Chinese gangster comedy directed by Francis Ng. The film centres around an actor who is injured in a shooting accident and wakes up believing he is a triad boss. The cast includes Francis Ng, Qiao Shan, Feynman Ng, and Wen Song.
Directing:
Writing:
Stars:
Release Date:
2019-04-19
4.0/10
Country:

CN

Language:

普通话 | 广州话 / 廣州話

Runtime:

90