Δεν έχετε κάνει εγγραφή
Πάτα "PLAY" για να μεταφερθείς στη σελίδα αναπαραγωγής της ταινίας
Αν δεν βλέπεις το PLAY στην παρακάτω εικόνα απενεργοποίησε το ADBLOCKER σου μόνο για αυτό το βήμα και θα το δείς. Δεν υπάρχουν popups στο site μας.
Εναλλακτικά μπορείτε να κατεβάσετε το Ελληνικό popcorn time.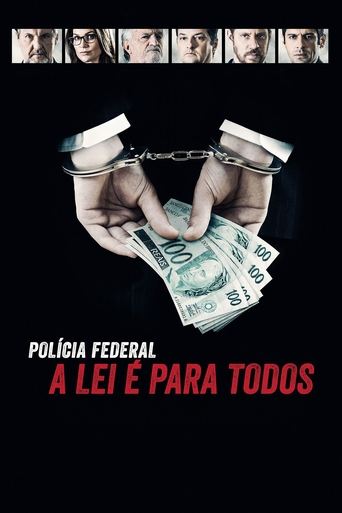 2013. During Operation Bidone, the Federal Police seized a truck loaded with palm heart, which contained 697 kg of cocaine. The investigation falls on the team assembled by Ivan Romano, based in Curitiba and composed by Beatriz, Júlio and Ítalo. The traffic connections lead them to the dower Alberto Youssef and later to the former Petrobras director Paulo Roberto Costa, who reveals an immense structure involving builders and the government, in order to divert public money. As the investigation progresses, the group led by Ivan is increasingly approaching some of the country's most influential politicians.
Directing:
Writing:
Gustavo Lipsztein
Thomas Stavros
Stars:
Release Date:
2017-09-07
7.1/10
Country:

BR

Language:

Português

Runtime:

107