Δεν έχετε κάνει εγγραφή
Πάτα "PLAY" για να μεταφερθείς στη σελίδα αναπαραγωγής της ταινίας
Αν δεν βλέπεις το PLAY στην παρακάτω εικόνα απενεργοποίησε το ADBLOCKER σου μόνο για αυτό το βήμα και θα το δείς. Δεν υπάρχουν popups στο site μας.
Εναλλακτικά μπορείτε να κατεβάσετε το Ελληνικό popcorn time.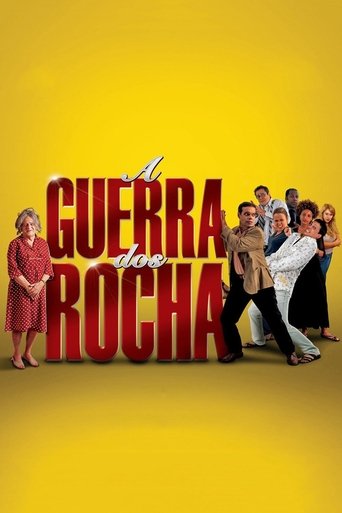 Clumsy old lady Dina Rocha lives with her son Marcelo. After a series of incidents at home, she moves to her house in Santa Teresa. She meets her friend Nonô and she pays a visit to her old friend. Her sons do not know where she is and they go to the hospitals and morgues. Coincidently there is the body of an old lady smashed by a truck and they believe that she is their mother. Meanwhile two smalltime thieves break in Nonô's house and keep the two old ladies locked in the bathroom. During the funeral of Dina Rocha, the dysfunctional families have a quarrel disputing their heritage.
Directing:
Writing:
Carolina Castro
Maria Carmem Barbosa
Stars:
Release Date:
2008-10-10
5.2/10
Country:

BR

Language:

Português

Runtime:

76