Δεν έχετε κάνει εγγραφή
Εναλλακτικά μπορείτε να κατεβάσετε το Ελληνικό popcorn time.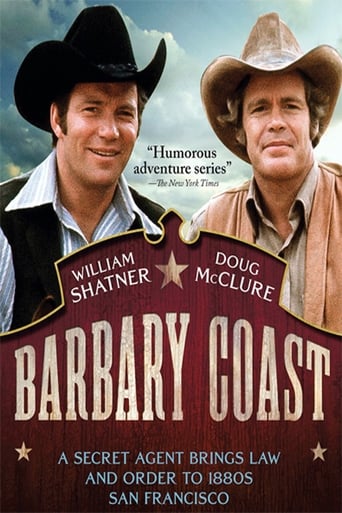 Barbary Coast is an American television series that aired on ABC. The pilot movie first aired on May 4, 1975 and the series itself premiered September 8, 1975; the last episode aired January 9, 1976. Barbary Coast was inspired by a similar 19th-century spy series, The Wild Wild West, and like the earlier program, Barbary Coast mixed the genres of Western and secret agent drama.
Release Date:
1975-09-08
Seasons:
1
Country:

US

Language:

En

Runtime:

60