Δεν έχετε κάνει εγγραφή
Πάτα "PLAY" για να μεταφερθείς στη σελίδα αναπαραγωγής της ταινίας
Αν δεν βλέπεις το PLAY στην παρακάτω εικόνα απενεργοποίησε το ADBLOCKER σου μόνο για αυτό το βήμα και θα το δείς. Δεν υπάρχουν popups στο site μας.
Εναλλακτικά μπορείτε να κατεβάσετε το Ελληνικό popcorn time.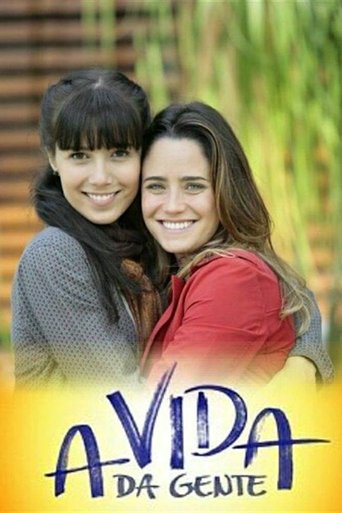 Ana is a promising tennis player with a collection of titles and trophies to flaunt. She finds out she is pregnant by her loving boyfriend Rodrigo. Her controlling mother, Eva, forces her to break up with Rodrigo and compels her to stay out of town until the baby is born. Eva's biggest concern is that she doesn't lose any of her sponsorship deals. Later, Ana returns home and is eager to resume her athletic career, raise her baby Julia, and tell Rodrigo the truth.
Writing:
Carlos Gregório
Marcos Bernstein
Tati Bernardi
Stars:
Release Date:
2011-09-26
Seasons:
1
8.1/10
Country:

BR

Language:

Português

Runtime:

50