Δεν έχετε κάνει εγγραφή
Πάτα "PLAY" για να μεταφερθείς στη σελίδα αναπαραγωγής της ταινίας
Αν δεν βλέπεις το PLAY στην παρακάτω εικόνα απενεργοποίησε το ADBLOCKER σου μόνο για αυτό το βήμα και θα το δείς. Δεν υπάρχουν popups στο site μας.
Εναλλακτικά μπορείτε να κατεβάσετε το Ελληνικό popcorn time.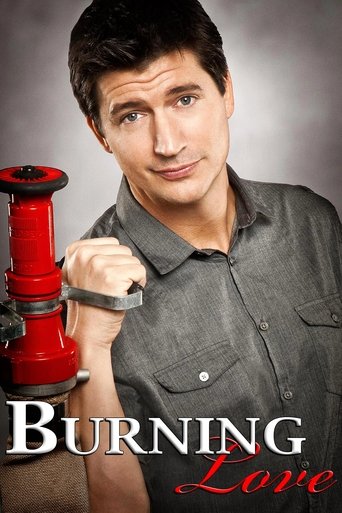 Burning Love is a scripted comedy series which is a web spoof of the television shows The Bachelor, The Bachelorette and Bachelor Pad. Depending on the season, the show either follows a man or a woman who is looking for the perfect mate from a pool of contestants, or has contestants living together in a mansion competing for a cash prize. Ben Stiller is executive co-producer. Season 1 showcases fireman Mark Orlando as the bachelor. Season 2 of the series, which premiered in February 2013, stars June Diane Raphael reprising her role as season 1 contestant Julie, now the bachelorette given the chance to find the perfect man. Season 3 also premiered in 2013 and starred former contestants from Seasons 1 and 2 competing for a $900 prize rather than for love.