Δεν έχετε κάνει εγγραφή
Πάτα "PLAY" για να μεταφερθείς στη σελίδα αναπαραγωγής της ταινίας
Αν δεν βλέπεις το PLAY στην παρακάτω εικόνα απενεργοποίησε το ADBLOCKER σου μόνο για αυτό το βήμα και θα το δείς. Δεν υπάρχουν popups στο site μας.
Εναλλακτικά μπορείτε να κατεβάσετε το Ελληνικό popcorn time.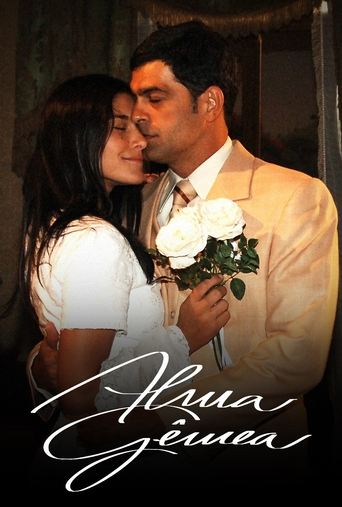 Alma Gêmea is a Brazilian telenovela that produced and broadcast by Rede Globo in 2005 and 2006. It was written by Walcyr Carrasco and directed by Jorge Fernando. Although the actors speak Portuguese, the program has been dubbed into other languages and syndicated internationally. It achieved record ratings for the 6 PM timeslot.
Writing:
Walcyr Carrasco
Thelma Guedes
Stars:
Release Date:
2005-06-20
Seasons:
1
6.7/10
Country:

BR

Language:

Português

Runtime:

40