Δεν έχετε κάνει εγγραφή
Πάτα "PLAY" για να μεταφερθείς στη σελίδα αναπαραγωγής της ταινίας
Αν δεν βλέπεις το PLAY στην παρακάτω εικόνα απενεργοποίησε το ADBLOCKER σου μόνο για αυτό το βήμα και θα το δείς. Δεν υπάρχουν popups στο site μας.
Εναλλακτικά μπορείτε να κατεβάσετε το Ελληνικό popcorn time.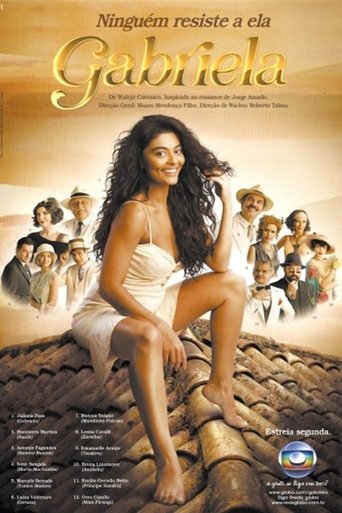 Naïve and provocative Gabriela is a raggedy migrant worker who arrives in town to mesmerize all with her playful and simple, yet raw sensuality. Set in 1925, the story unravels in Ilhéus, a quiet northeastern coastal city thriving with cocoa crops and aspirations for progress, even though the traditional ways still rule.
Writing:
Walcyr Carrasco
Jorge Amado
Daniel Berlinsky
Stars:
Release Date:
2012-06-18
Seasons:
1
8.6/10
Country:

BR

Language:

Português

Runtime:

45