Δεν έχετε κάνει εγγραφή
Πάτα "PLAY" για να μεταφερθείς στη σελίδα αναπαραγωγής της ταινίας
Αν δεν βλέπεις το PLAY στην παρακάτω εικόνα απενεργοποίησε το ADBLOCKER σου μόνο για αυτό το βήμα και θα το δείς. Δεν υπάρχουν popups στο site μας.
Εναλλακτικά μπορείτε να κατεβάσετε το Ελληνικό popcorn time.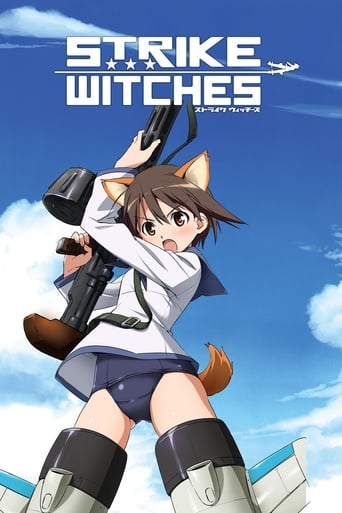 The year is 1939 - it was then that the Neuroi appeared. Nobody knows where they came from or what their ultimate agenda is, but the fact remains that their attacks drove people out of their towns and cities. In order to take arms against them, humanity develops a new anti-Neuroi weapon called the "Striker Unit." Using the power of magic to fight against the monsters, this new device enhances and amplifies the power of female magic-wielders. To use this device, young witches from all over the world have been brought together to form an elite task force unit called the 501st Joint Fighter Wing, commonly known as the "Strike Witches."
Writing:
Humikane Shimada
Takashi Aoshima
Toshihiko Tsukiji
Stars: