Δεν έχετε κάνει εγγραφή
Εναλλακτικά μπορείτε να κατεβάσετε το Ελληνικό popcorn time.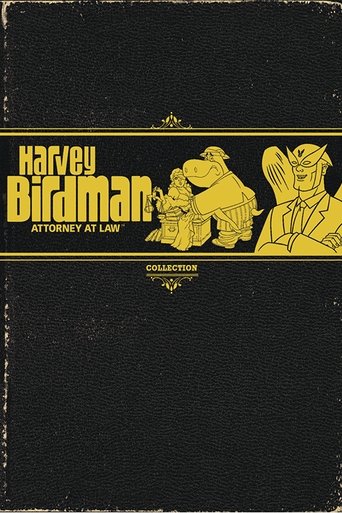 Harvey Birdman, Attorney at Law features ex-superhero Harvey T. Birdman of Birdman and the Galaxy Trio as an attorney working for a law firm alongside other cartoon stars from 1960s and 1970s Hanna-Barbera cartoon series. Similarly, Harvey's clients are also primarily composed of characters taken from Hanna-Barbera cartoon series of the same era. Many of Birdman's nemeses featured in his former cartoon series also became attorneys, often representing the opposing side of a given case.
Writing:
Erik Richter
Michael Ouweleen
Stars: